Twizel is a handy base for explorations of Mount Cook National Park and the Mackenzie Basin. From mountain climbing to heli-biking, it's all here.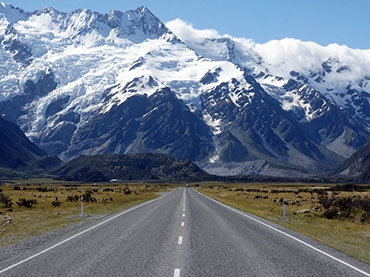 Aoraki/Mount Cook National Park
Aoraki/Mount Cook National Park is a rugged land of ice and rock, with 19 peaks over 3,000 metres including New Zealand's highest mountain, Aoraki/Mount Cook.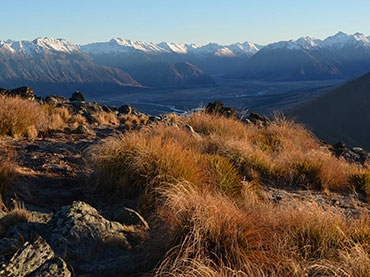 Ruataniwha Conservation Park
A region of rugged mountains, tussock lands, beech forest and sparkling rivers, the park includes Dobson, Hopkins, Huxley, Temple and Maitland valleys and the Ben Ohau Range.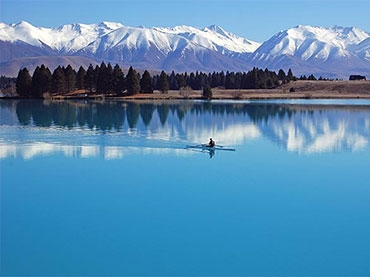 Lake Ruataniwha
Lake Ruataniwha is located in the Mackenzie Basin. An artificial lake, it was formed as part of the Waitaki hydroelectric project and was developed into a major recreational resource for the area. Ruataniwha is also one of New Zealand's main rowing venues.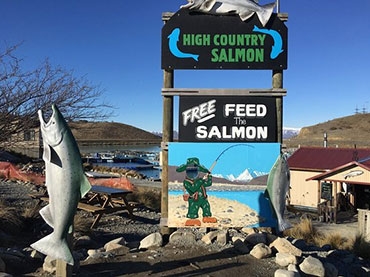 Salmon Farms
High Country Salmon offers visitors the opportunity to purchase salmon, feed the fish, relax and take in the beautiful scenery.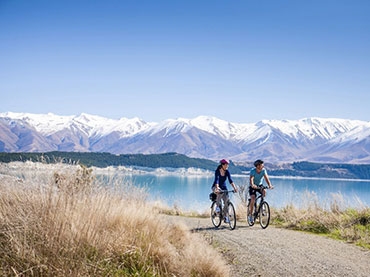 Alps 2 Ocean Cycle Trail
The Alps 2 Ocean Cycle Trail is New Zealand in all its colour and beauty – from our highest mountains, past great lakes and rivers, and down to the ocean.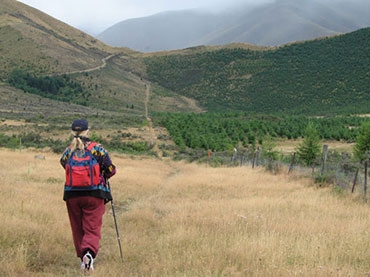 Walking Tracks
There are a great selection of walks in and around Twizel. Detailed maps are available from the Twizel information centre, in the Twizel marketplace.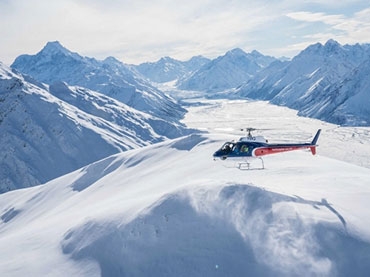 Scenic Flights
The Aoraki/Mount Cook National Park's towering mountains, vast glaciers and remote snowfields inspired Sir Edmund Hillary, before his quest of Mt Everest. Now you can experience this breathtaking scenery from the air.
Canal Fishing
The hydro canals provide anglers with the chance to catch a fish of a lifetime – trout in excess of 4.5kg are common, trout between 10-13kg get caught occasionally and in recent years a few have tipped the scales at over 15kg!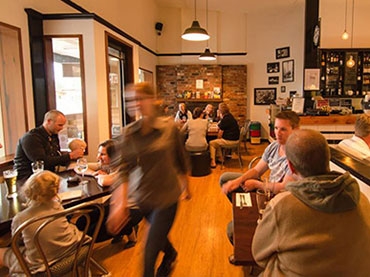 Eat and Drink
Twizel restaurants are generally small restaurants serving moderately priced simple meals in modest settings. Bistro restaurants will often serve both alcohol and coffee. Many Twizel cafés are open for breakfast and serve full hot breakfasts, lunch and sometimes dinner.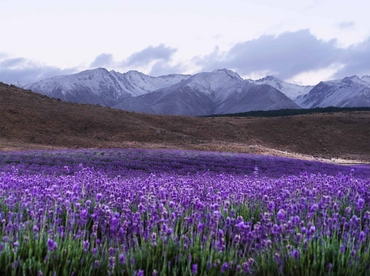 NZ Alpine Lavender
About 15 minutes drive away. Opening from December to end of March.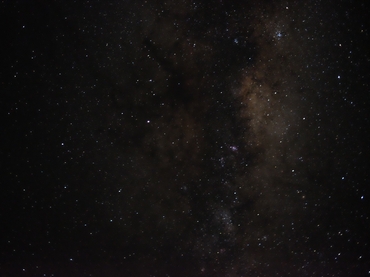 Stargazing
Twizel is a part of the 4,300skm Aoraki Mackenzie Dark Sky Reserve - the Milky Way is visible all year round. Stargazing tours are available.